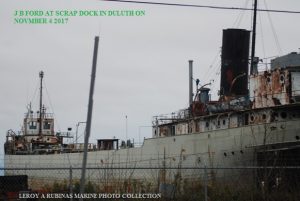 During the 30th Gales of November guest exhibitors were able to view a handful of items recovered from the Steamship J. B. Ford.  All of these items were purchased from Azcon Metals in Duluth, MN over the summer of 2017.
These included one of 5 surviving decorative crew sinks installed on the ship over the winter of 1903- 1904.
An Atomic Attack Poster from the vessel dated 1956.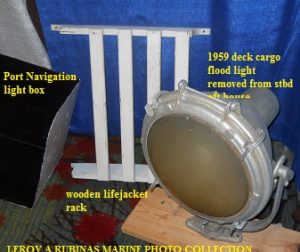 One of three surviving 1959 deck cargo flood lights.
The Port Navigation light box.
A wooden life jacket rack.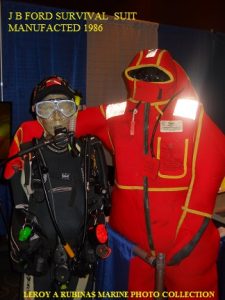 A survival suit made in 1986, shown on right side of photo.